An important aspect of social media and employee advocacy is the ability to brand yourself.
Every person on social media has the ability to build up their own personal brand, and that is a huge opportunity for the individual, as well as the employee advocacy program they're a part of. In this Q&A, we speak with two AMPlify 2018 speakers about individual benefits of employee advocacy, making it part of your social media strategy, and how to track ROI of your social media strategy overall.
You can hear more of their insights by attending AMPlify 2018 in Boston, June 12-13.
---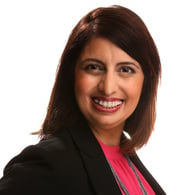 Sameena Kluck, Strategic Account Executive, Thomson Reuters.
Sameena has been with Thomson Reuters for 15 years, managing client relationships, but in the last five years, she's become a promoter of branding yourself through social media. She believes using LinkedIn and Twitter to promote yourself is a huge opportunity that shouldn't be passed up.
At AMPlify 2018, Sameena will lead the session, How Attorneys Can Elevate Their Business & Brand on Social Media, where she'll discuss how to engage with potential clients, and branding yourself.
Q: What do you view as the biggest benefits of employee advocacy?
The biggest benefits I've seen of employee advocacy are really branding, and differentiating your company and the individuals who make up your company to your clients and to the market.
Another major benefit is allowing folks within your own company to be their authentic selves and to shine to show what value they're bringing to their company and their work.
Q: How has your view of employee advocacy changed since you were first introduced to it, if at all?
Completely! I've been with Thomson Reuters for 15 years, but it's only been in the last five years that I really got involved in employee advocacy and social media. Truthfully, I only got involved because I was put into a social media pilot.
I was really resentful of the fact that they were asking me as an employee to engage with clients on the market on social media. I didn't really want anything to do with LinkedIn or Twitter. I felt social media was something for me on my personal time, and something I didn't want to share with my clients or the industry.
Once I realized what an opportunity it was for me to brand myself, my company, and my expertise in the industry while sharing a little more of my passion and my ideas, then I really embraced it.
Now, I speak about personal branding through social media to people in my company, to law firms, and pretty much everyone I meet. It's such a great opportunity to put yourself out there, differentiate yourself and show the value you bring.
Q: What is a common mistake you see people make as it relates to employee advocacy and what should they do instead?
I see organizations setting up social media profiles for all their people and not really encouraging engagement beyond that.
When you stumble on to peoples' profile on LinkedIn, you can tell if it has been set up for them by a marketing or a business development person, especially if they tend to never share anything themselves or engage. While that's the bare minimum to be active on social media, it feels very corporate and not authentic.
The mistake I think a lot of companies make is in not first establishing the value of employee advocacy to your employees. Why should your employees do it? What's in it for them? Why should they follow their general counsel or clients or their own colleagues? Why should they like what clients and colleagues share and promote it?
Q: Taking out the authenticity factor, as you mentioned, also takes away the benefits of creating a personal brand, right?
Yes, and this is something I'm really passionate about. A lot of people want to be seen as the ideal employee, so they hide a lot of themselves, but that doesn't help you establish your value to your clients or within your company. It also doesn't help you be authentic.
I think you've got to let people be authentic and as a company you have to encourage that culture, that it's ok to be authentic.
Q: Can you share one or two tips of what you think people should do on social media to get attention that you might mention during your AMPlify session?
First, you need to just start with getting yourself established on LinkedIn on Twitter by creating your profile. It's not hard. But your LinkedIn profile should not be just an electronic repository of your paper resume. It is your chance to share things that don't come out in your resume, to explain what motivates and drives you. What value do you bring and what differentiates you from others? What's different about you?
Look to build your profile on LinkedIn with that aspect in mind. This is your chance to shine.
Q: What are you looking forward to the most at AMPlify 2018?
I am really looking forward to the other speaker sessions because most of them are not from the legal industry, so I'll learn a lot about different tips and tricks for their companies and their industries to encourage employee advocacy. I'm also looking forward to finding out how people measure success and analytics around their employees' advocacy.
---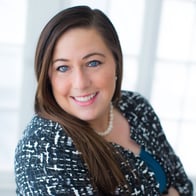 Jenna Kempie, Social Media Manager at Xerox.
Jenna has been a social media professional for over five years, with almost three years overseeing the social media strategy and helps manage employee advocacy programs for Xerox. She's a firm believer that in today's digital marketing climate, every organization must take advantage of employee advocacy and the opportunities social media brings.
At AMPlify 2018, Jenna will be co-presenting with Courtney Harwood, VP of Digital Marketing at Xerox, for their session, Educating and Collaborating: How Xerox Expanded The Role of Social Media. They'll discuss the importance of social media for any organization, and how they got buy-in from their colleagues.
What do you view as the biggest benefits of employee advocacy?
We can have our Xerox branded channels post on social, but at the end of the day, employees are our best assets, not only for what they help us do in the company, but also for the marketing potential.
But if you ask me, "What's the number one big benefit?" It's the fact they help us humanize the brand. I think the biggest benefit of employee advocacy is just putting a name and face to a company.
How has your view of employee advocacy changed since you were first introduced to it, if at all?
I started with Xerox in 2015, when they started an employee advocacy program. One of the things I've seen both personally and in the organization, is that employee advocacy is no longer a "nice to do" when you have time. It's now a "must do" for any marketing professional.
That's one of the biggest changes we've seen, and when I look at other companies, it's the same. The time is NOW for employee advocacy!
What is a common mistake you see people make as it relates to employee advocacy and what should they do instead?
The number one mistake is assuming people know social media just because they have a personal LinkedIn, Twitter, Facebook or Instagram account.
You can't assume people know social media and they know best practices. It's really key that you educate your stakeholders. Take the time to teach them!
At Xerox, we made a quick video to show people how to share on social media the right way, which was key. We got some great feedback on that.
It's not about telling your employees what they can't do. It's about empowering them with social media, and taking the time to teach them.
Can you talk a little bit about the topic of your session and why you think it's an important topic for attendees to pay attention to?
One thing we have to remember is that social media is not just one part of the organization. It really takes a village, a village of integrated marketing functions. We'll talk about how we educated stakeholders this past year on the power of social media.
This internal education effort is essential. This past year we got a countless number of colleagues and executives up to speed on what works on social media and what doesn't, and what opportunities it has.
During the session we'll share how we educated our folks, what we learned, and tips attendees can bring back to their organization.
Overall, we'll talk about the increased impact social media can have when it has a seat at the table. It's not just a checkbox on the to-do list.
What are you looking forward to the most at AMPlify 2018?
It's connecting with folks from the digital sphere. It's so critical. Social media is a great tool to help develop connections and keep in touch, but taking the time for in real life connections is really important too. Besides it's nice to get out from behind a computer or mobile device screen too.
---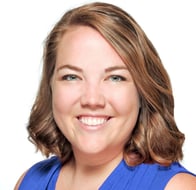 Kelsey Kruzel, Manager, Social Media, CDK Global.
Kelsey has been a social media professional for the last four years, and built her company's social strategy from scratch, incorporating a strong employee advocacy program. She believes that employees need to see the personal benefit of employee advocacy for it to be successful, and she is a big proponent on being able to properly measure strategies of all kinds, including social media and employee advocacy
At AMPlify 2018, Kelsey will lead the session, Making the Impossible Possible: Proving Social ROI for B2B, where she'll explain how to calculate the value of social conversions, and how you need to track ROI.
Q: What do you view as the biggest benefits of employee advocacy?
Many businesses need a culture shift in terms of how they market, how people engage and how employees accomplish their goals – they need to understand and leverage social media. That's one of the best parts of employee advocacy. It's an instigator to that shift. It gets people thinking in that "social" way.
Q: How has your view of employee advocacy changed since you were first introduced to it, if at all?
Initially, we were thinking about it as a talent and recruitment tool. It was a way to share our culture, but it's proven to have a lot more potential. We've thought about the benefits for each individual team. We had to understand and articulate the different reasons for people to get involved. The goals change whether it's a recruiter, sales person, developer etc. using the tool.
Q: What is a common mistake you see people make as it relates to employee advocacy and what should they do instead?
A big mistake is not making each individual employee understand the value and why they're doing what they're doing, and tying it into building their personal brand, what they're contributing and what business goals they're trying to reach.
Some organizations make a mandate to share and you end up with a lot of employees who go a little crazy spamming their networks or posting things that might not make sense to their brand or work towards what you're trying to achieve. That can be seen as inauthentic.
A key part of employee advocacy is making sure your employees understand how to be authentic and to share things the network finds valuable.
Q: How should organizations go about doing that?
We've done training for each team. It's important to get leadership from each team on board so they can communicate the value to their team. One of the things we learned from just rolling it out was that people weren't consistently contributing to the program, so we addressed that through engaging leadership. Getting leadership from each team on board reinforces the value of employee advocacy for each individual.
Q: Your session is about calculating ROI and finding value from your social strategy. Can you share a tip from your upcoming session about how companies can do this?
The big takeaway is mapping your customer journey and understanding how your customers view your social media, and track each piece of that. Know your customers, know their journey, and find the value of that through analytics.
Q: Do a lot of companies generally struggle with calculating ROI from social media? And what are they doing wrong?
People understand that they need to be on social media, but I don't think some people are doing it strategically because they don't understand how the value can be calculated. There is more than just likes and follows. But I think some people aren't strategic and don't think about what content is working, what values they're driving or what metrics they are accountable to.
More and more people realize social has to be strategic and results-driven.
Q: What are you looking forward to the most at AMPlify 2018?
I'm excited to meet and learn from other people who are running programs. I've never been to an employee advocacy conference before. We've run our program for almost a year. Meeting other people and hearing what they're doing and what they've learned. That's what I'm most excited about.
---