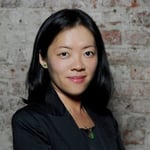 Kristy Sundjaja is the chief of staff and the global head of people at LivePerson, the global leader in intelligent online consumer engagement. In her role, Kristy integrates and aligns business and people strategies to deliver the company mission of creating meaningful connections to consumers and brands. Prior to her role at LivePerson, Kristy was part of the NYC Mayor Michael Bloomberg Administration, where she served as the head of the industry transformation teams department.
During her session at AMPlify, Kristy will be reviewing how you can use employee engagement programs to turn your employees into brand ambassadors willing to spread the good word. Now more than ever, companies are finding unique ways to connect with their employees and the ones that are most successful at this find a way to tie in these programs with their culture, values and mission.
Come join Kristy and her fellow presenters this year.