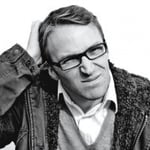 Having spent 18 years either running his own agency or an agency for others, Jason has strong expertise in both B2B and retail marketing. Rated on whatever official scale you choose as a social media influencer, Jason delivers consulting workshops for global brands on social and digital marketing engagement that get to the heart of practical delivery.
In his session at AMPlify, Jason will offer a unique perspective to employee advocacy. He will share his first-hand story of the impact social amplification can have on an organizations marketing success. Working with a large blue chip company, he began to monitor staff social shares vs corporate accounts and quickly realized the employees were outperforming the company on social media. A full blown social advocacy program was soon launched to cover 6 languages across 12 different Gaggles and the results are truly amazing.
Come see Jason along with the other great presenters lined up for AMPlify 2016.