Social media engagement is essential for both sales and the success of B2B partner channels. The content you create to acquire social media engagement is a hub and spoke strategy, of sorts. Create thought leadership content that provides value and establishes trust, cross promote content to drive awareness and SEO, evangelize social within your company to build social equity and diversity, positively engage conversations online, and share updates on product campaigns, events, trends, news, and support.
Your product campaign has service levels that should be tended to. Before your launch, delve into the logistics, messaging, and assets of your campaign. Analyze how you'll deliver to the company both before and after the launch as well. The planned events also has service levels in a similar manner. The pre-launch needs are the same, but promoting the event involves getting everything ready, tending to needs during the event, and then post-event items as well.
Evangelize with social selling by meeting with sales teams, training on basics and best practices, and utilizing tools and techniques for best results. For content marketing for B2B partners, you'll want to cross promote, utilize hashtags, and highlight guest bloggers. With employee advocates, you'll ensure that content is kept interesting, diverse, and tailored to a variety of audiences based on the employee networks.
About Skeeter Harris: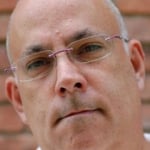 He's the founder and President of Mac Village Productions and is the former Social Media & Community Engagement Manager for EarthLink. His expertise in providing strategic direction for social media makes him an excellent source of information if you're looking to build followers, grow brand loyalty, and extend your social reach.