Brand advocates play a critical role in the success of your social media strategy, and activating their potential can boost the success of your social media marketing! You've defined your objectives, trained advocates, and aligned training with current company policies. Your next step is to activate your advocate task force and put practice into action. Without action, a group of brand advocates does your company no good, and it's been shown that companies who activate their advocates grow faster than those who don't! At GaggleAMP, we want to show you how to activate your social advocates to improve your social media presence and track your virtual success.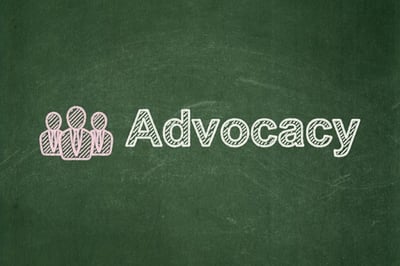 Identify the best connection platforms.
Activating your brand advocates should not be a 'free-for-all'. First, have a look at your customers and find which social media outlets they use most and in what context. Leverage the touch-points that are most pertinent to your company's success! For instance, if your target group mostly consists of users 25 and under, you might want to take a look at activating your brand advocates on Instagram primarily.
Roll-out a test group and measure its success. Rather than activating your entire network of brand advocates at the same time and with the same goals, select a small percentage of your advocacy group (perhaps employees) and activate them with targeted and individualized goals. Measure the success of each assignment to see which areas you can improve on, which areas to nix altogether, and which areas to invest more effort in.
Analyze initial activation. Without analyzing the first roll-out of activation, you're left in the dark as to where to go next. Consider activations that were unsuccessful or disappointing, and see where you may have gone wrong. Were the engagement actions too difficult for users to connect with? Was the verbiage inappropriate for the target group? Did you find that posts with photos fared better than their textual counterparts? Activating your brand advocates means that there will be a little trial and error before you see the true success of the potential of advocacy.
Refine your strategy and involve a larger group. Once you've seen what does and doesn't work for your company's social media strategy with brand advocates, refine your original strategy and train the larger populace on how to advocate on social media. Offer incentives to activate advocates, and you may find that they capture the attention of potential brand advocates with an underlying sense of urgency. Exclusive samples, referral bonuses, and advance releases are all enticing and may sway the hesitant advocate to be vocal!
Nurture and support your advocacy group. After you activate your brand advocates, your followup is the key to maintaining success. Nurture users who put in the effort to supporting your company, and you may find that activation of additional users becomes easier as your company grows!
Activating your social advocates should be a well thought-out and organized process with incentives to succeed and analytics to back up that success.
What steps have you taken to activate social advocates?
The Hidden Potential of Employee Networks
Find out how your employees can help you improve your social media marketing strategy!