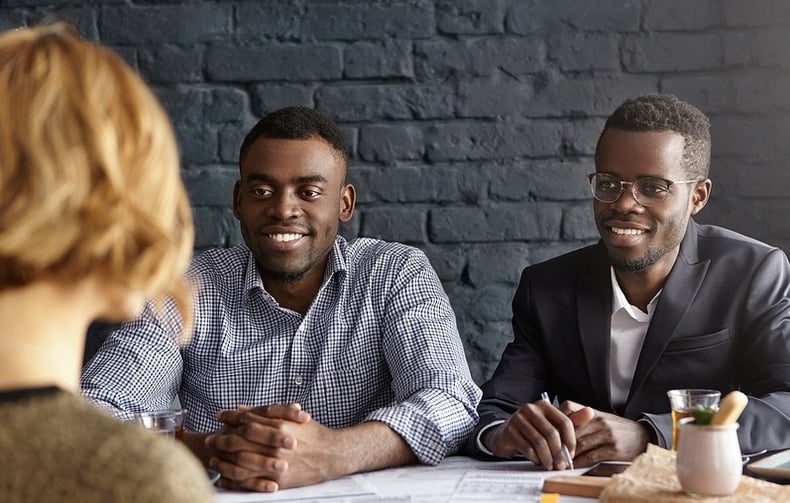 The relationship between social media and recruiting might have had a bit of a rocky start, but it is certainly moving along well now. Social media is influencing HR – not just when it comes to policies and procedures, but also with regard to finding the right candidate for a position.
Human resources has always been a social profession; social media is just another tool that fits into this mold. Staffing firms and recruiting agencies are even more person-centered than the average HR department. These organizations have a constant hunger for people – after all, connecting people with jobs is how they generate profit. Good firms get to know both the candidates and the employers, ensuring that those with the best fit are connected.
The challenge with any kind of business like this is scaling effort. One person can only start so many conversations in a single day, while remaining authentic in how they engage. In order to scale that process, you need to harness social media amplification for your online efforts.
Enter social media marketing.
One tool you can use to scale your recruiters impact on social media (and your overall ROI) is employee advocacy. Employee advocacy not only helps ramp up your social media amplification, it also unlocks a host of other benefits for you:
Help fill open jobs: Obviously, the goal of a staffing firm is to fill open roles. Social media is another channel you can use to reach prospective candidates. As social media adoption rates continue to increase, people are spending increasing time online. Smart recruiters know that you need to go to where the candidates are, and social media is the place to be.
Leverage the collective power of your entire company: Why should your recruiters be the only people posting jobs? If all of your employees participate in sharing job openings, you massively increase the potential audience that your job posts and related messages can reach. Individual employees contribute to the overall recruiting effectiveness of your organization—why not allow them to help to build your social media amplification and assist with your candidate pipeline?
Enhance the professional appearance of recruiters: By using social media, you don't just make it easier to find clients, you also make it easier for the clients to find you. By helping your recruiters stand out, you create beacons in the social media space that can draw candidates to you instead of you having to pursue them. Essentially, candidates start recruiting themselves.
Build networks that can be a source of future applicants: Increasing your social media amplification through employee advocacy helps draw in more candidates now, but it also sets the stage for the future. If you can anticipate demand or identify positions that are harder to fill, you can proactively engage with potential candidates, building valuable connections ahead of the need.
Provide social proof as to the effectiveness of your staffing firm: Building relationships with potential candidates requires trust and confidence. Employee advocacy on social media helps establish social proof that your organization is prosperous and helping candidates. This proof helps smooth out the relationship building process, speeding up online recruiting of candidates.
As you can see, employee advocacy is a powerful social media marketing tool for staffing firms. Are you ready to harness this power for your organization? We can help.